Bilet Online is a popular Russian online travel agency providing a standard set of services to their customers: air ticket booking, railway ticket booking, hotels and car rentals.
After website developers implemented first working prototype of our design, we conducted designer's inspection of the website. We also tested the website with real users using an eye-tracking system.

As a result of these activities, we prepared a 21-page report identifying 90 usability problems with recommendations on how to solve them.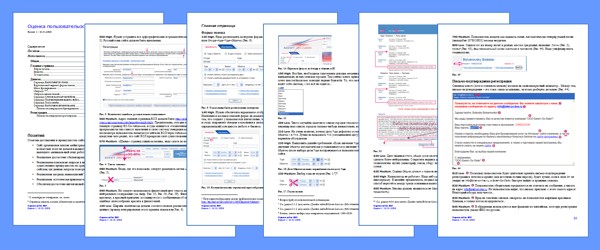 (This large number of usability flaws has arisen because website developers and especially OTA's leadership and managers ignored many of our guidelines and concrete design solutions. For example, in our design we explicitly stated that their website should allow customers to book airline tickets without registration on the website. However, the management decided to make registration mandatory. After they finally followed our recommendations, their sales increased by 60%.)