Bilet Online is a popular Russian online travel agency providing a standard set of services to their customers: air ticket booking, railway ticket booking, hotels and car rentals.
From the very beginning of operation, Bilet Online offered Book Now Pay Later option to their customers. Our task was to design generic user interface for later payments suitable for embedding into wide range of existing bill-payment kiosks and ATMs of different banks. After processing payment, the device should print an electronic ticket to the customer so we also had to design a paper print understandable not only to airport personnel but customers as well.
Based on our extensive experience with touch-screen user interfaces (eg our design for Aeroflot), we produced wireframe designs for both kiosk and ATM.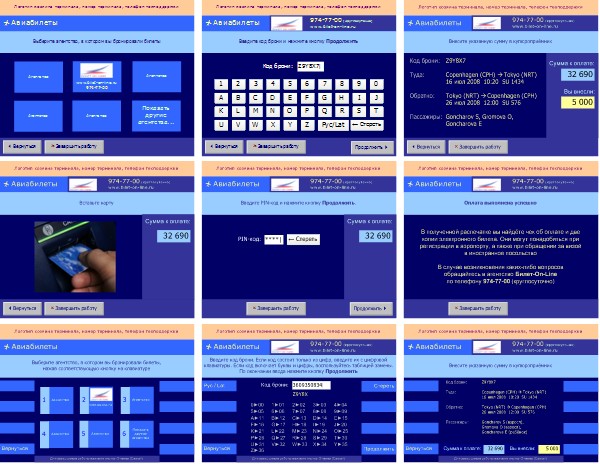 User interface design for payment via touch-screen kiosk (two upper rows) and ATM (bottom row)