Aeroflot is one of the oldest airlines in the world, tracing its history back to 1923. The airline operates domestic and international passenger services to 95 cities in 48 countries and carries more than 10 mio air passengers per year. Aeroflot ranks amongst the most profitable airlines in the world and is considered the de facto national airline of Russia.
The challenge
As a step in the gradual redesign of their website, Aeroflot asked us to conduct an expert evaluation of the website with special focus on the air ticket booking engine and, in particular, the home page structure since it is the starting point in the booking process.
Our work
This was our fourth project with Aeroflot (see, for example, our earlier work on their air ticket booking kiosk) and we were already familiar with the online travel domain. Anyway, we started with a comprehensive literature search which yielded a number of recent publications on air travel website usability and best practices.
Then, we carried out a thorough analysis of competitors' websites and filled and analyzed a series of competitor analysis matrices with functionalities and design decisions taken at approx. 70 competing airlines and online travel agencies websites.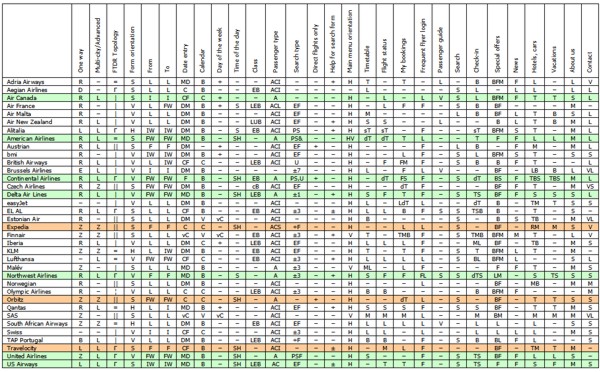 Our product
Armed with acquired knowledge, results of competitive analysis and our previous expertise in online travel, we conducted expert evaluation of the website and produced a 26-page report comprising 175 usability problems with recommendations on how to solve them. We also proposed wireframe design solutions for a number of critical usability issues.