Aeroflot is one of the oldest airlines in the world, tracing its history back to 1923. The airline operates domestic and international passenger services to 95 cities in 48 countries and carries more than 10 mio air passengers per year. Aeroflot ranks amongst the most profitable airlines in the world and is considered the de facto national airline of Russia.
The challenge
Extending their ticket sales channels, Aeroflot asked us to design the user interface for the air ticket booking kiosk.
Our work
Since this was our first touchscreen project, we started with an extensive literature search on the theme and prepared a set of guidelines for the user interface of touchscreens. Then we prepared a working HTML prototype of the air ticket booking engine to prove the concept and workflow.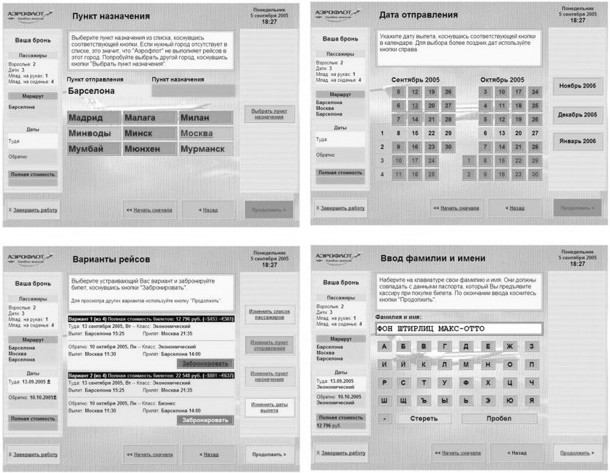 Our product
With assistance of a graphic designer, we produced the final design and prepared a 30-page design document describing scenarios of use.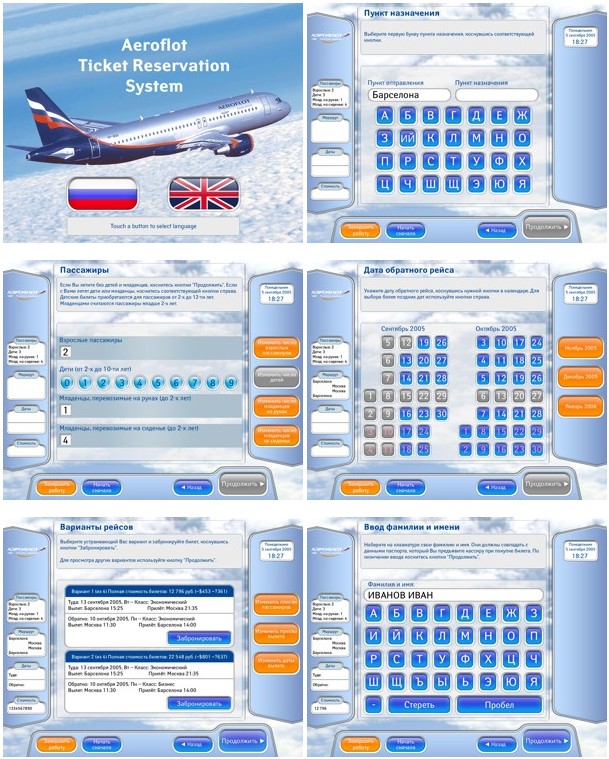 Kiosks were installed in airports and Aeroflot ticket offices.