Aeroflot is one of the oldest airlines in the world, tracing its history back to 1923. The airline operates domestic and international passenger services to 95 cities in 48 countries and carries more than 10 mio air passengers per year. Aeroflot ranks amongst the most profitable airlines in the world and is considered the de facto national airline of Russia.
Our work
IT Service Management (ITSM) is a process-oriented practice of aligning the delivery of IT-services with needs of the enterprise, emphasizing benefits to customers. ITSM is centered on the customer's perspective of IT's contribution to the business and involves a paradigm shift from managing IT as stacks of individual components to focusing on the delivery of end-to-end services using best practice process models.
When Aeroflot decided to replace the Windows-based front-end of their ITSM system with a web-oriented intranet solution, the airline asked us to develop information architecture and to design user interface for their new intranet site.
Our three-week work resulted in a document describing user task profiles, site navigation and use scenarios, and presenting a number of wireframes for key screens of the system.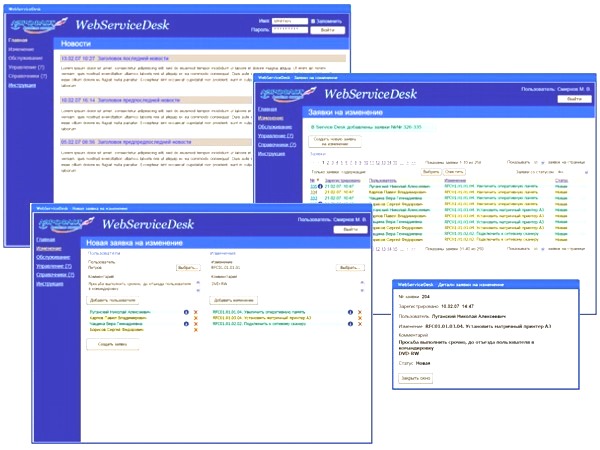 With assistance of a graphic designer, we also presented the visual design for the intranet site.